Interesting Real Customer Story From A Toy Mustang To A Real Mustang Gt – Shahab
FROM A TOY MUSTANG TO A REAL MUSTANG GT An interesting story of Shahab, from a toy mustang to a real 2019 Ford Mustang GT 13 years ago, somewhere in Tehran – the capital city of Iran, a 6 year old boy – Shahab fell in love with a toy Ford Mustang. Unfortunately at that time, Ford Mustang … Continued
FROM A TOY MUSTANG TO A REAL MUSTANG GT
An interesting story of Shahab, from a toy mustang to a real 2019 Ford Mustang GT
13 years ago, somewhere in Tehran – the capital city of Iran, a 6 year old boy – Shahab fell in love with a toy Ford Mustang. Unfortunately at that time, Ford Mustang was not launched for sale in Iran.
Therefore Shahab did not had any option but to play with a toy Mustang for whole of his childhood. Right from Kindergarten till Grade 11 when Shahab was in Tehran, he kept playing with the Toy Mustang.
The high-school dream
When he was in high school, someone asked the question – "What is your dream?"Shahab's answer was obvious (what you think right now):
"Driving a Mustang!"
Mustang Love at first sight
During his visit to Germany, which is a land of Merc & BMW, Shahab spotted a real Mustang for the first time in his life and that amplified the feeling of Love for Mustang.
Every time Shahab looked at any Mustang, his love and affection towards it was getting bolder.
Mustang GT Ride in Kish
Kish is a small island in Iran. During his visit to Kish, Shahab got a chance to ride a Red colored 2010 Ford Mustang GT 500 with 2 black stripes which turned the strong desire to own a Mustang even stronger!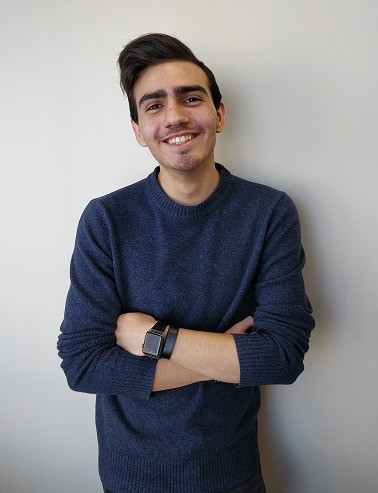 a Message from Shahab
"Dream BIG, it costs nothing & it will come true if you have a strong desire for it"