Order 2021 Ford F-150 In Toronto At Number One Ford Volume Dealership

Among the futuristic line-up of vehicles Ford has in store for 2021, F150 is particularly more interesting and long awaited.
Ford has always been working hard in service of those who serve others. Ford F150 has delivered its purpose of being the tool of progress. The tool we need right now in the difficult times more than ever before, Ford has yet again delivered, not just a truck but a productive powerhouse which can fulfil what anyone can ask for to contribute more in the story of progress.
F-150 is Iconic now as it was decades back.
Understanding the Users and commitment of being the BEST
Developing the 2021 Ford F150, the most important activity that Ford did is to fit themselves in the user's shoes to understand the challenges they face in day to day life. Specialized user experience team was assigned for this humongous task. They went to construction sites, fishing, trekking and the list is endless of what they did to build a Truck that doesn't just get things done but does it effortlessly using state of the art technology. They have been there on the road, Off road, on the job and off the clock.
There are several upgrades on 2021 Ford F-150, It's focused where users need the most like towing capacity, Payload and Torque. It pays tribute to the work ethic of the customers.
Ford F-150, since its inception has been the icon of the fighting spirit and is the bearer of the torch of the most trusted light weight truck who has raised the bar of what TRUCK can deliver until now. With its latest reveal 2021 F-150, It has become the bar itself which the competitors will try to match.
It's not just any flatbed pickup who goes to work with you but its FORD F150! It pushes your productivity. The new update is all about productivity, power, safety and design that announce your arrival.
2021 Ford F150 is here to warm the cockle of your heart, F150 is always about helping you get things done and it just got even better. It is more of an evolution rather than a revolution.
Being America's best-selling truck, it is a responsibility to lead the market where users and their safety and productivity are at the core of everything, and yet again 2021 Ford F-150 has proved its leadership that will be shaken no time soon.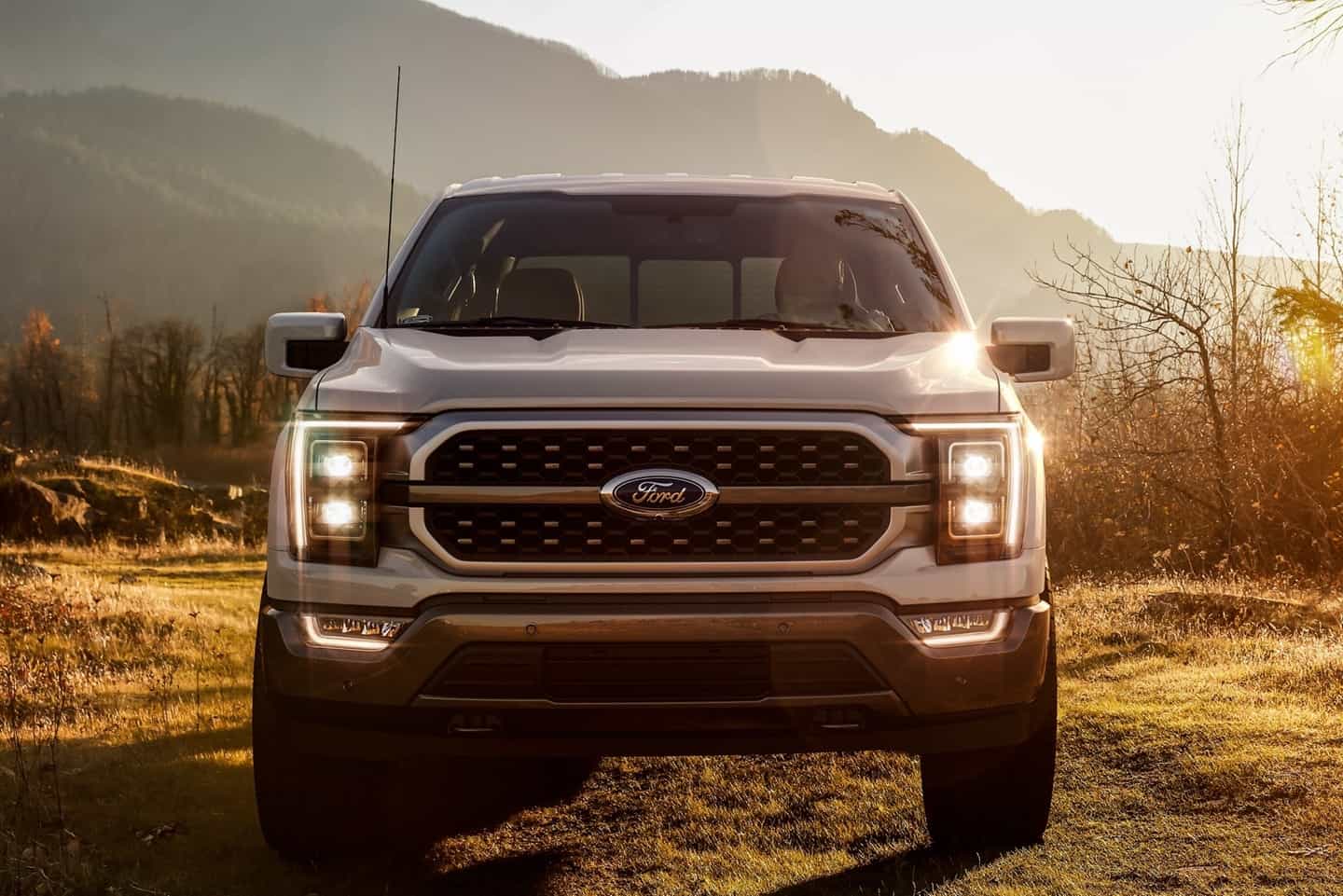 Be always at your desk, no matter how remote you work.
This is the direct result of what Ford learnt during its venture to be with their customers. Press a button, and there you go! Your large and flat Work desk or dinner table is ready to put things on. This makes you feel at office during work and home during your reaction time.
12 Inch Mission control on the dashboard.
Control your base camp at the touch of your fingertip. From managing the trailer to lighting things up during dark hours, all at a flinch of your finger. With its revolutionary Sync 4 technology, which can be upgraded on the air, it is as smart as your tablet. Packed with several mobile compatibilities like Android Auto and Apple CarPlay, it has the ability to take you to dream land during noisy traffic with theatrical B&O surround sound.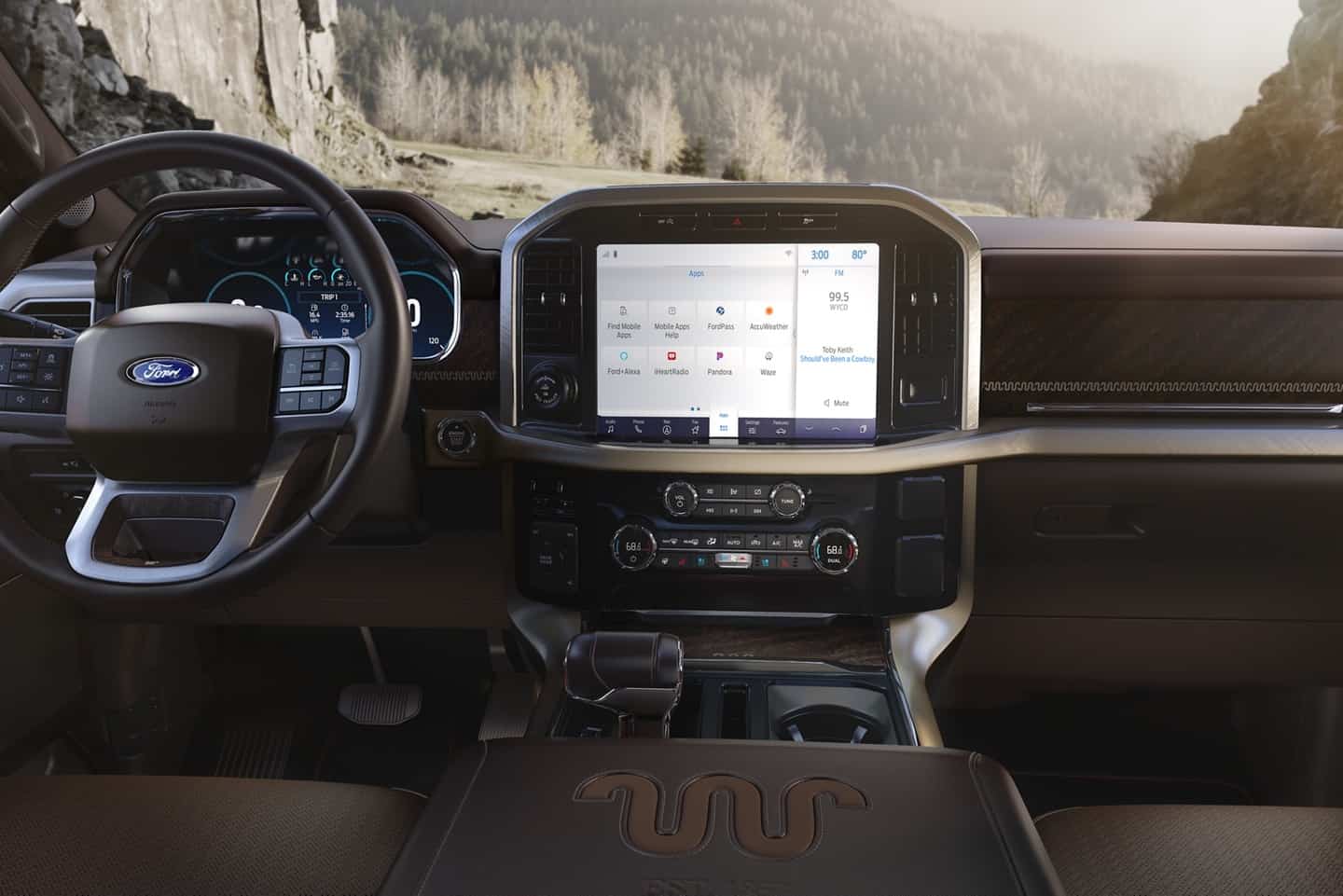 Hard work pays off with a business class sleeping seat.
We understand your dedication and work ethic and you very well deserve the best in class resting space. New F-150 has sleeping seats for you which recline to 180 degrees and raise the cushion to support the mid-section and ergonomically designed shoulder support. This ensures to boost up your productivity when you are up and ready to hit your project with everything you got.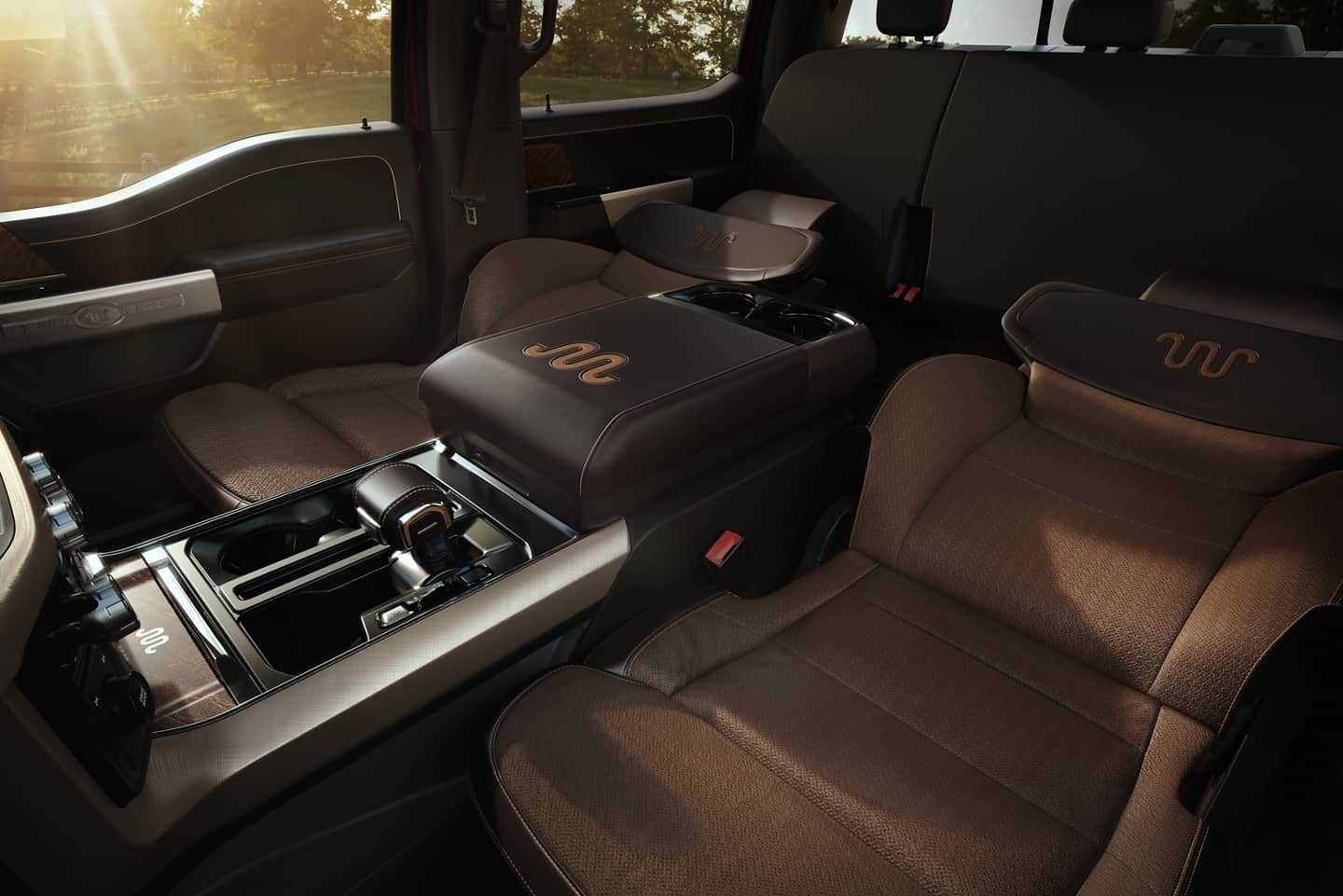 Store Smart! Store more!
With its innovative back seat storage compartment, you can keep your stuff as organised as your closet. This chamber can be locked and opened with just a push of a button. It also has dividers for split storage, or you can remove one to store your tools or hunting gear.
Take your work hub with you.
The tail gate of the truck is mostly used as a work bench or hub, so to boost up your productivity, 2021 F150 has built in areas for taking notes, measuring, cutting and available power to use the power tools.
Foot activated running board which now extends to the rear wheel can now be lowered with proximity to your key or just a gentle tap surely adds cherry on the cake.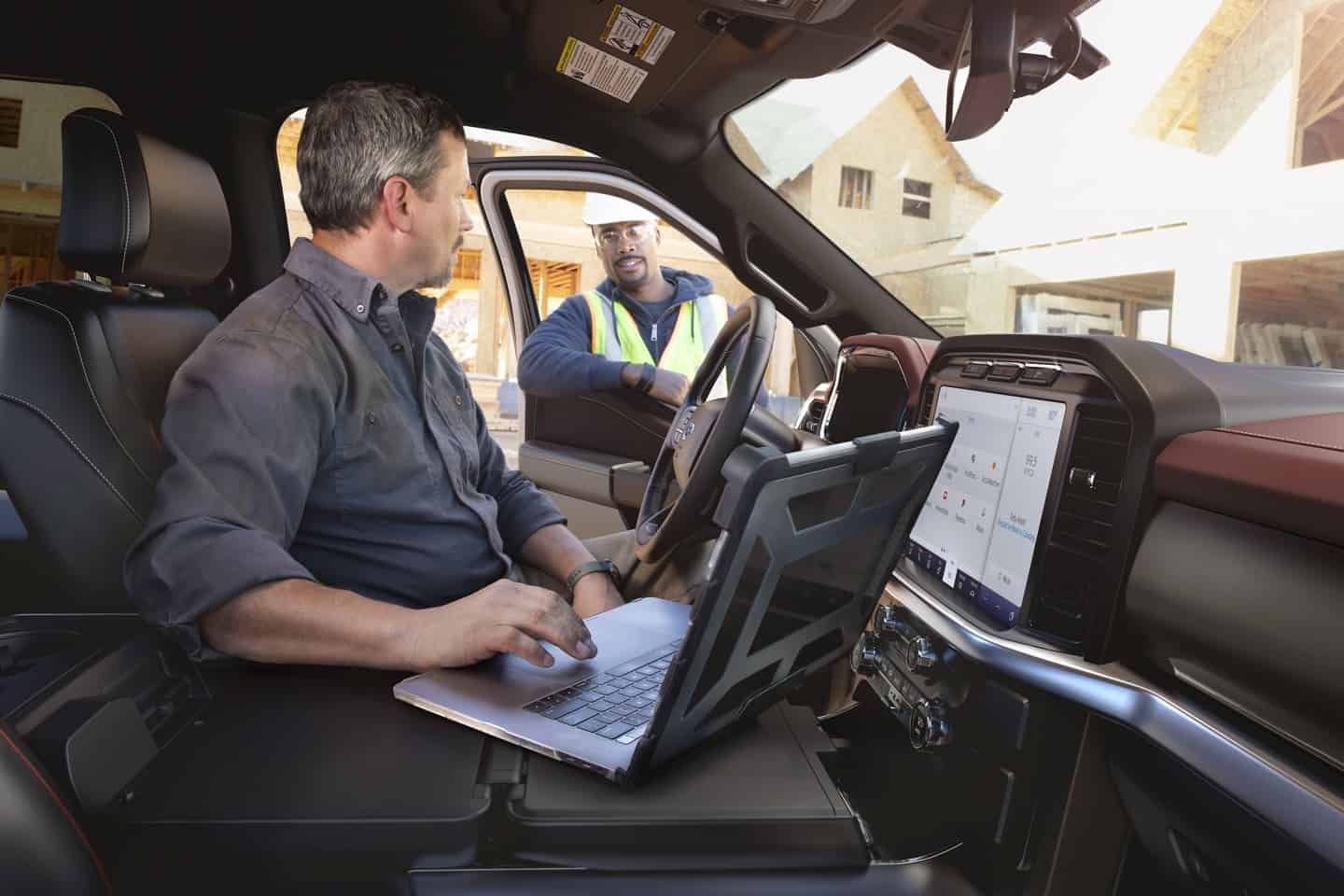 Stay Connected everywhere and every time!
With a 4G modem on board and capability to connect 10 different devices, you can now be connected to the internet all the time along with your family and friends.
This helps update the maps and real time traffic on your 12 display which is designed specially so that you can use it with your work gloves on. This truly steps up the game of smart vehicles in the smart world.
2021 Ford F150 has something for everyone
With its 6 engine line up, whatever you are looking towards like power, torque, fuel efficiency, you surely will find a perfect fit. With the wheel pulled apart 3 and quarter inch it will be planted more on the road. New F-150 comes with 11 different grills from which we are sure you will be excited to choose from.
All new Driver assist Features
2021 F-150 will be the first full sized pickup which will feature Hands-Free driving, an expression of superiority in technology. It comes with almost 10 new driver assist technology which makes the F-150 to have the maximum numbers of driver assist technology in its class.
Go Green, Go Hybrid with 2021 Ford F150
Targeting the maximum torque and horsepower, with the introduction of power boost, F150 is the only one to have full hybrid powertrain in the competition. This gives Power Boost drive train the capability to push the new 2021 F150 for 700 miles on a single gas tank.
Pro Power on board provides the power for everything you need up to whooping 7.5 Kw a cluster of power tools to a basecamp for an expedition.
2021 Ford F150, is truly a smart truck for a smart world.