Is it safe to buy a used Ford car?


May it be a highly decorated legendary truck Ford F-150 or an American dream car, Mustang. Buying a used car always comes with certain suspicions about its performance, reliability, or integrity.
It is natural to have questions about the history of the car.
So you can buy a Ford car from just anyone with all those doubts, or you can get a Ford Certified Pre-Owned and sleep well at night knowing that you have done the right thing and if anything comes, Ford is there to back you up.
What makes Ford Certified Pre-Owned cars so special?
Before delivering a pre-owned car to you, it has to pass a 172 points checklist designed by those engineers who have designed the car and knows better than anyone. If the Ford experts are confident in a car, then there is no reason that you need to worry about its quality and reliability.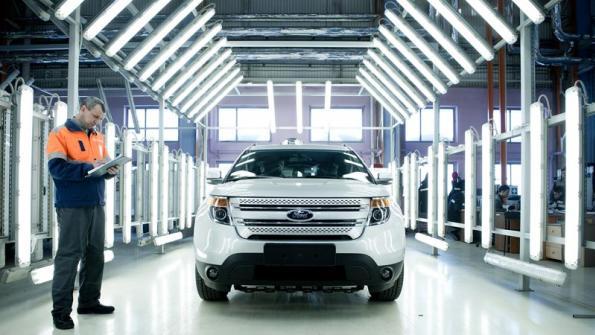 Does Ford Certified Pre-Owned Cars have any warranty?
Yes, Ford offers comprehensive limited warranty coverage on 1,000 plus parts and 12 months or 20,000 kilometers.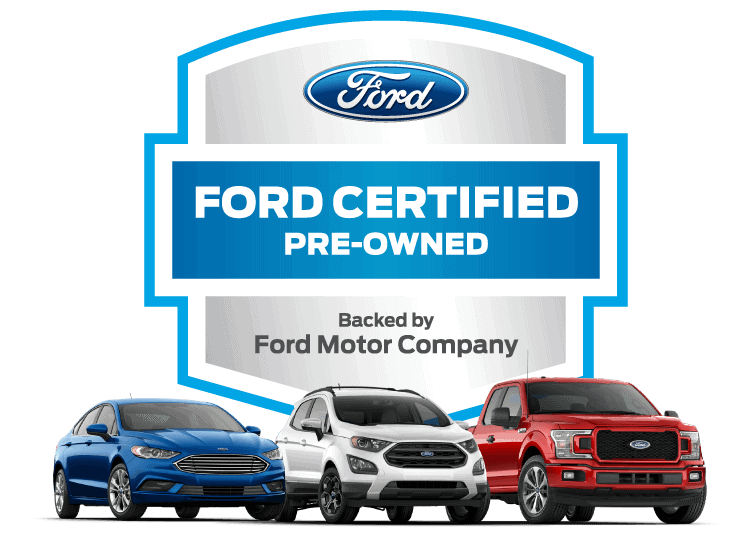 This is a significant factor that you should consider when opting for pre-owned cars.
If you get a car directly from the previous owner, you don't get quality assurance paired with a warranty on parts, unlike when you buy a Ford Certified Pre-Owned Cars.
Not only assurance, but you also get a report of vehicle history backed by CARFAX.
What is CARFAX?
CARFAX is Canada's definitive source of automotive information. CARFAX draws billions of data records from thousands of authentic data collection points and creates a vehicle history and events in it.
This report enables those who are buying used cars to make informed decisions.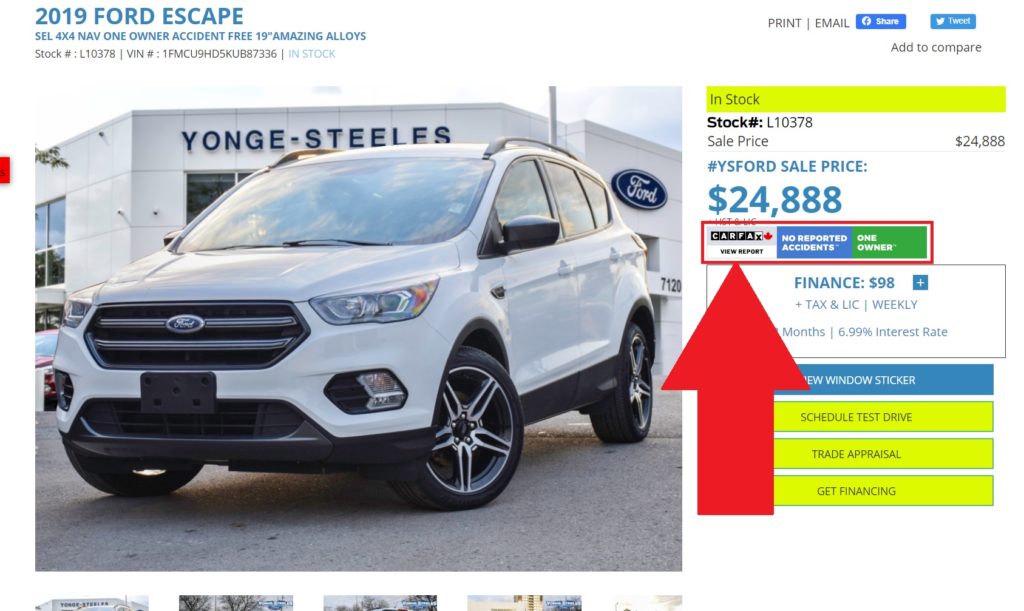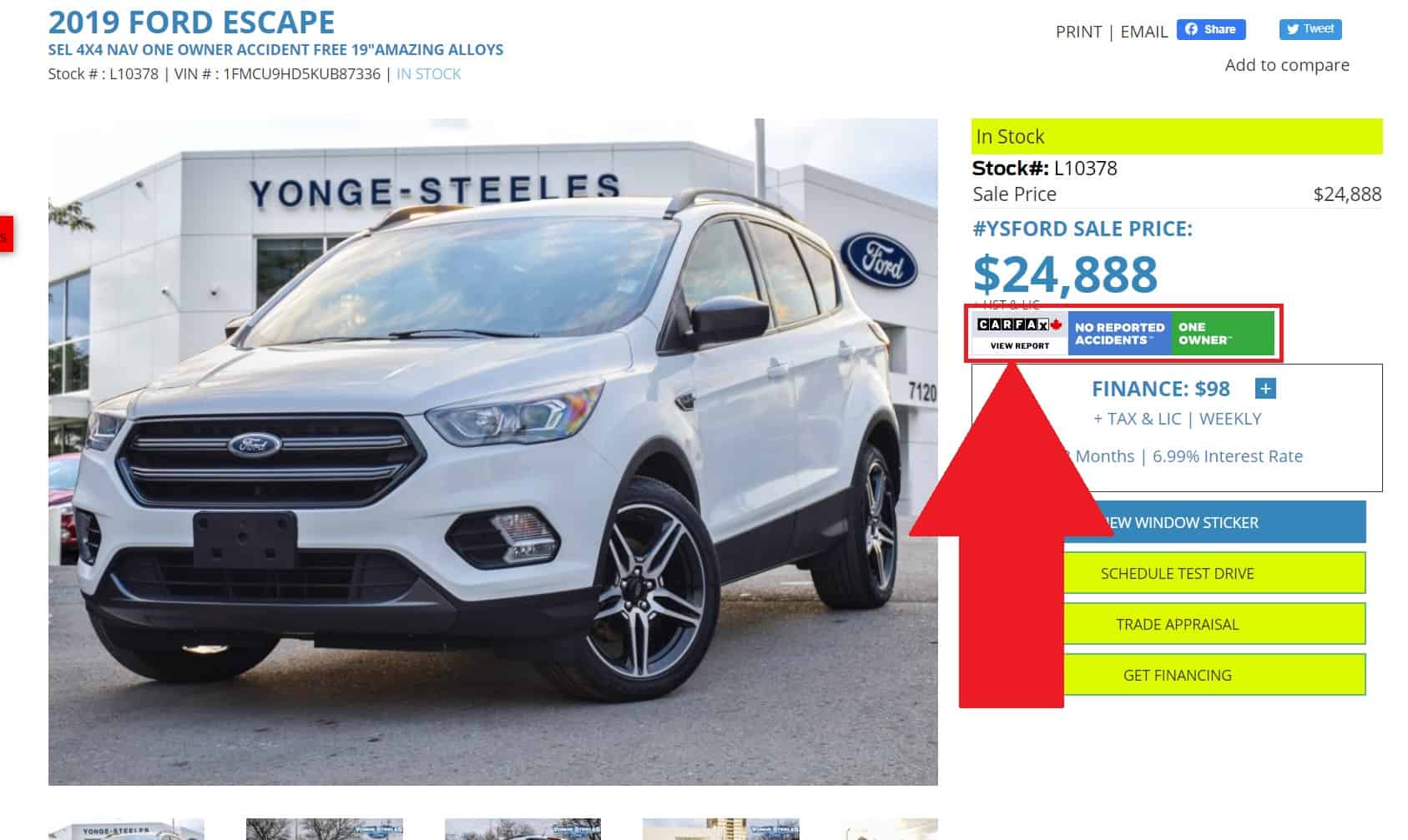 Important links for CARFAX
View a sample report here and get hands-on experience of CARFAX (rebranded as Carproof)
Value your vehicle here
Managing your vehicle service is easier than ever before. Check out this to know more.
For any Ford Car to be Certified Pre-Owned, it has to be less than 6 years old and odometer under 120,000 kilometers.
Cars are evaluated on the basis of
• Flood vehicles
• Fire damage
• Frame damage
• Salvage vehicles
• Branded title
• Odometer issues
• Accident history
• Vehicle title history
Where can I buy Ford CPO cars?
You can buy a Certified Pre-Owned at Ford's biggest-selling volume dealer, Yonge Steeles Ford.
Not only car but Yonge Steeles Ford is delighted to help customers with financing the vehicle.
Yonge Steeles is the #1 Ford dealer in volume, and it means the dealership is satisfying more clients than any dealership in Canada.
What makes Yonge-Steeles Ford so good?
With its customer-centric approach and team of highly trained product experts, Yonge Steeles Ford believes in delivering the overall experience rather than booking 1-time sales.
Apart from that, Yonge Steeles Ford provides the best deals for Ford F-150, Ford Bronco, Ford Mustang, Ford Ranger, Ford Escape, and many other used and pre-owned cars. If you are not into buying the car, you can always lease it from Yonge Steeles Ford.