Pre-Owned 2016 Ford Escape on sale
According to USNEWS.com 2016 Ford Escape was ranked #2 in 2016 Affordable Compact SUVs because of its specifications and powerful performance when compared to other similar compact SUVs.
The 2016 Model year of Ford Escape was offered in the following trim levels:
The 2016 Ford Escape was available in (FWD) Front Wheel Drive as well as (AWD) All Wheel Drive configuration.
It is a very durable compact SUV, capable of carrying 5 passengers and ample amount of cargo space.
2016 Ford Escape also has a towing capacity.
2016 Ford Escape Exterior


2016 Ford Escape Interior

2016 Ford Escape Technology Features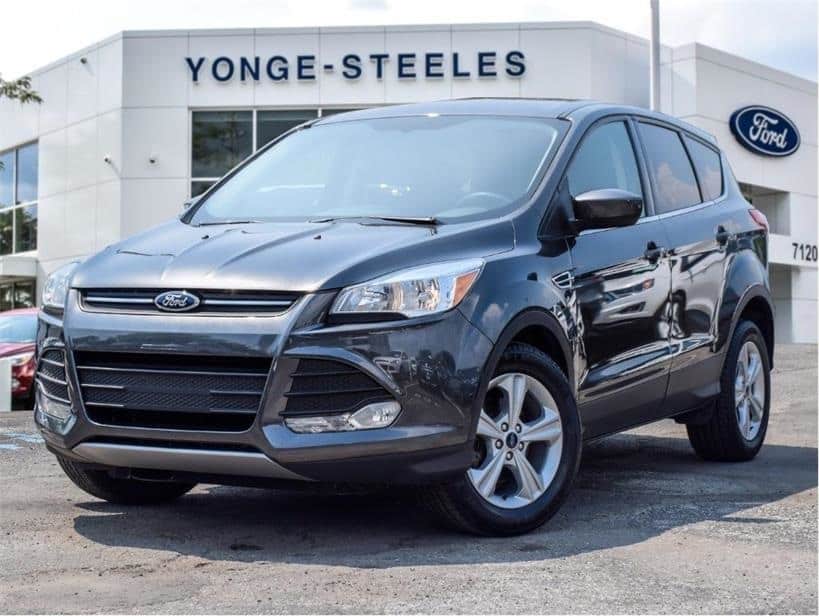 Used 2016 Ford Escape SE as low as
{{ vehicle.mileage.toLocaleString() }} km
MSRP:
{{ vehicle.saleprice | moneyFormat(lang) }}
{{ vehicle.price | moneyFormat(lang) }}
+tax & lic
Contact Us
Total discounts
{{ discount | moneyFormat(lang) }}
{{ vehicle.mileage.toLocaleString() }} km
MSRP:
{{ vehicle.saleprice | moneyFormat(lang) }}
{{ vehicle.price | moneyFormat(lang) }}
+tax & lic
Contact Us
Total discounts
{{ discount | moneyFormat(lang) }}