EXPLORE
COLOUR OPTIONS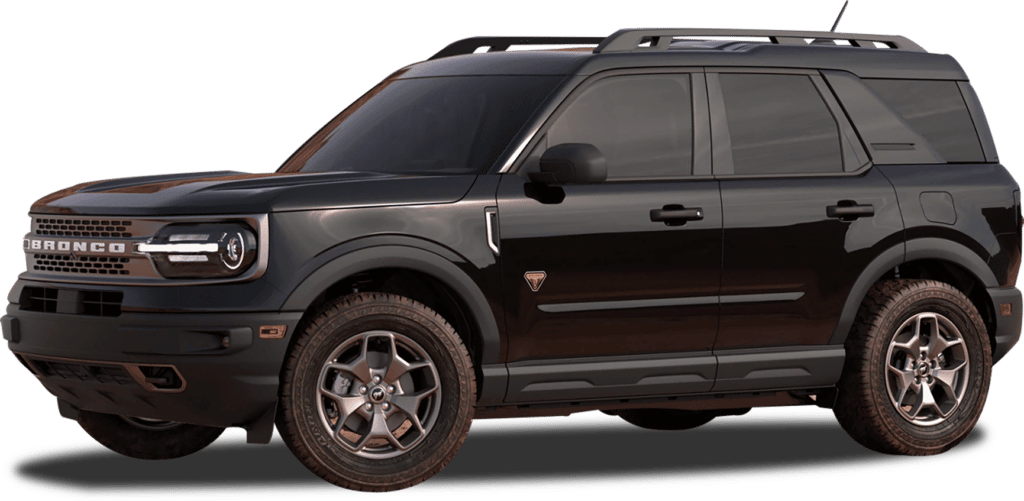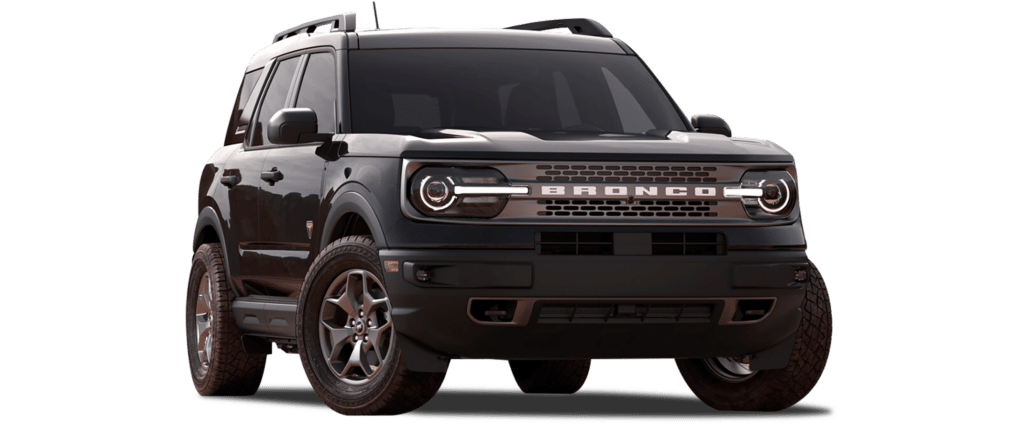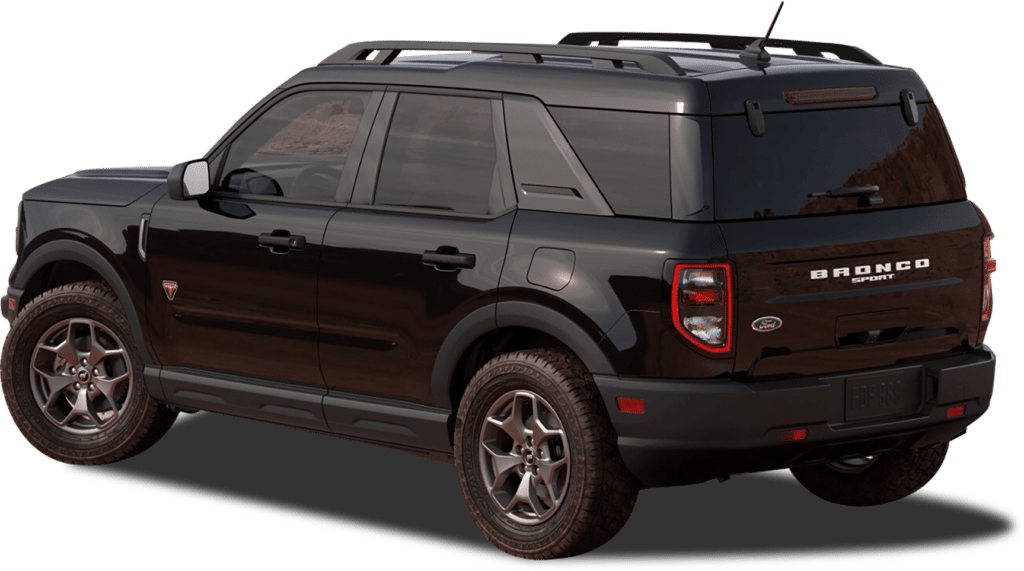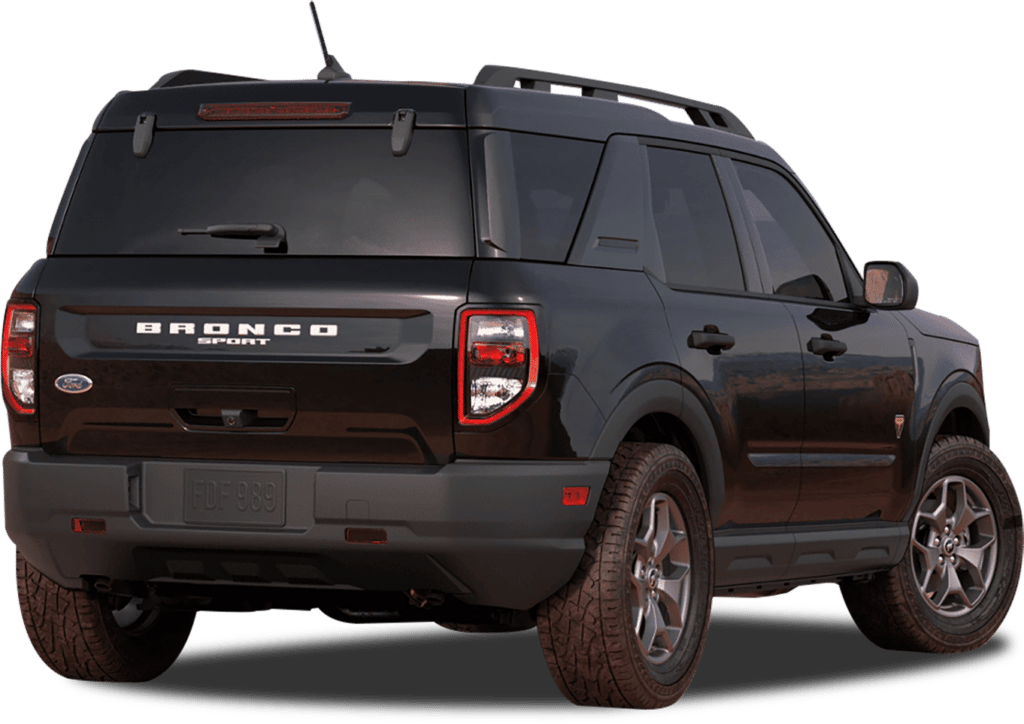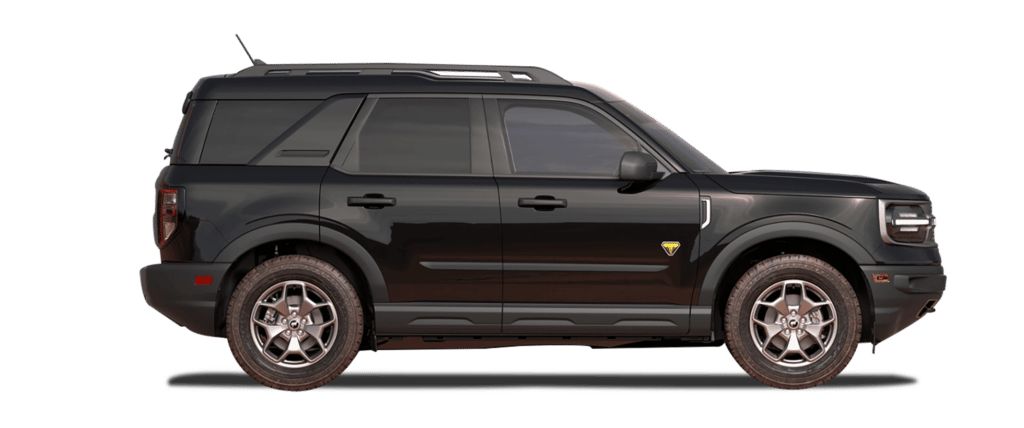 Wanderers Unite
An SUV built for the thrill-seeker, the sightseer and the day-tripper. To enable your journey into the outdoors, this rugged build puts utility in the foreground with a purposeful design that includes available easy-to-clean surfaces and a ton of interior space thanks to the roomy architecture of the Safari-Style Roof.101 And with standard 4x4 capability, G.O.A.T. Modes™ (Goes Over Any Type of Terrain) and a H.O.S.S. Suspension System, Bronco® Sport is your gateway to the great outdoors.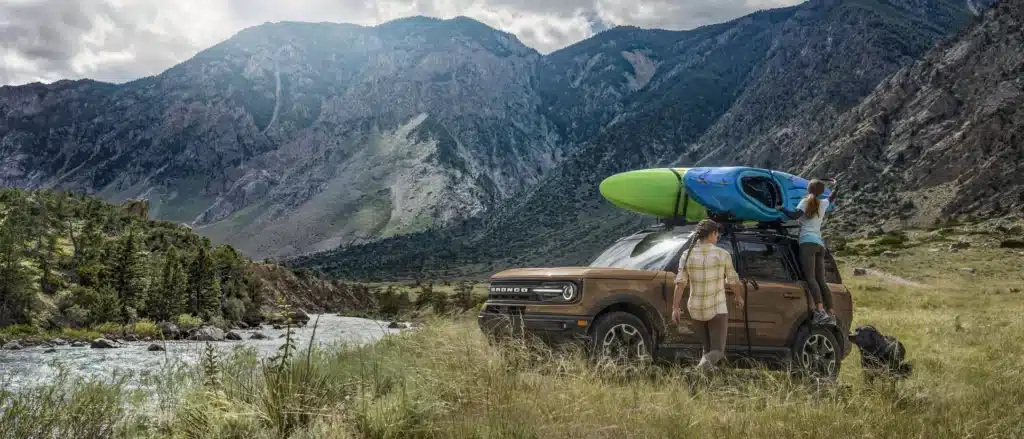 Heritage-Inspired Design
The woodland creatures watch in awe when a Bronco Sport drives by. This adapted design goes headfirst into the wild with a One-Piece Grille and Two Round Headlamps, bisected with perfect geometry by a Bar sporting the Bronco name. And it's strong all the way around, squared off with Peaked Front Fenders, a Flat Bodyside, Contrast-Colour Roof and a simple One-Piece Taillamp at the rear.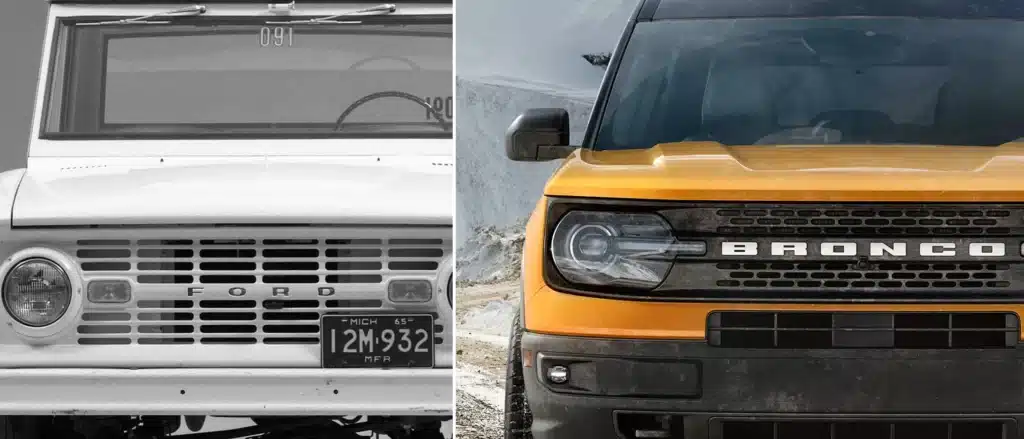 An Interior Built for the Outdoors
For Base, Big Bend and Outer Banks, a cargo volume of 65.2 cu.ft. behind the first row helps make packing painless. It gives you plenty of room for the cooler, the backpacks and the rest of your equipment without having to force anything in. And with the available Cargo Management System, you can neatly organize it all. The available Rubberized Flooring in the cargo area and Rubberized Rear Seat Backs create an easy cleanup.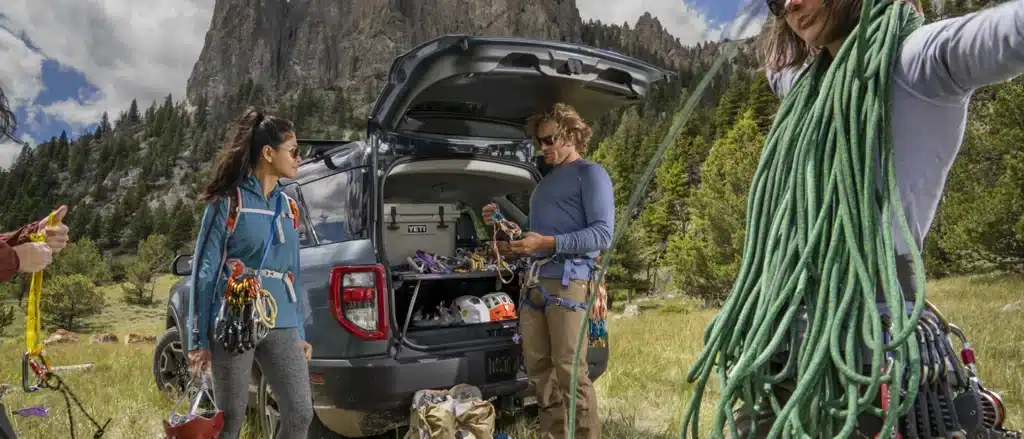 EXPLORE GALLERY
Select an image or open the entire gallery
Exterior
Interior
VIEW FULL GALLERY
{{vehicle.year}} {{vehicle.make}} {{vehicle.model}} {{vehicle.trim}}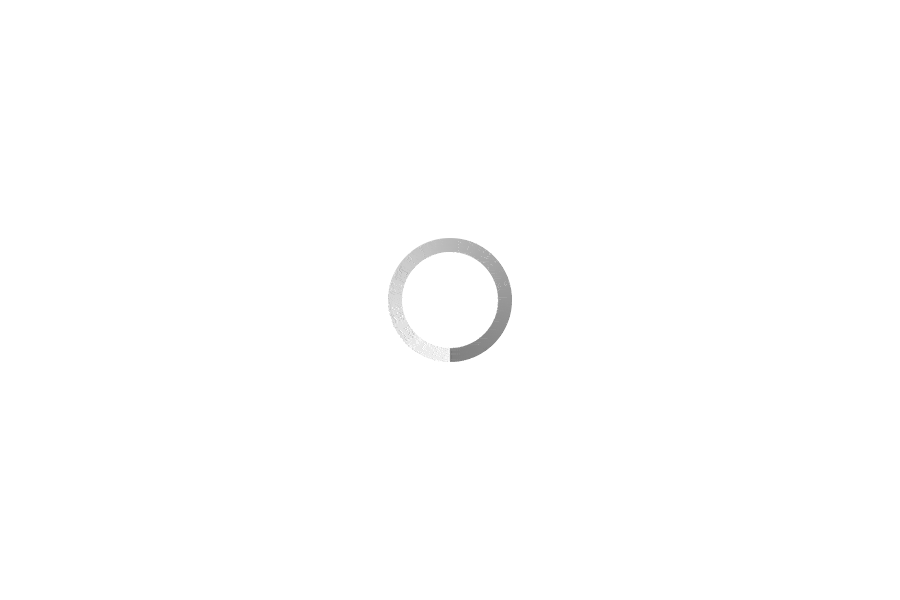 Stock #: {{vehicle.stocknumber}}
MSRP:
{{vehicle.saleprice | moneyFormat(lang)}}
Sale Price:
{{vehicle.saleprice | moneyFormat(lang)}}
{{vehicle.price | moneyFormat(lang)}}
+tax & lic
Total discounts
{{discount | moneyFormat(lang)}}
-
Finance: TEST/Weekly + tax & lic
-
Lease: /Weekly + tax & lic
{{vehicle.year}} {{vehicle.make}} {{vehicle.model}} {{vehicle.trim}}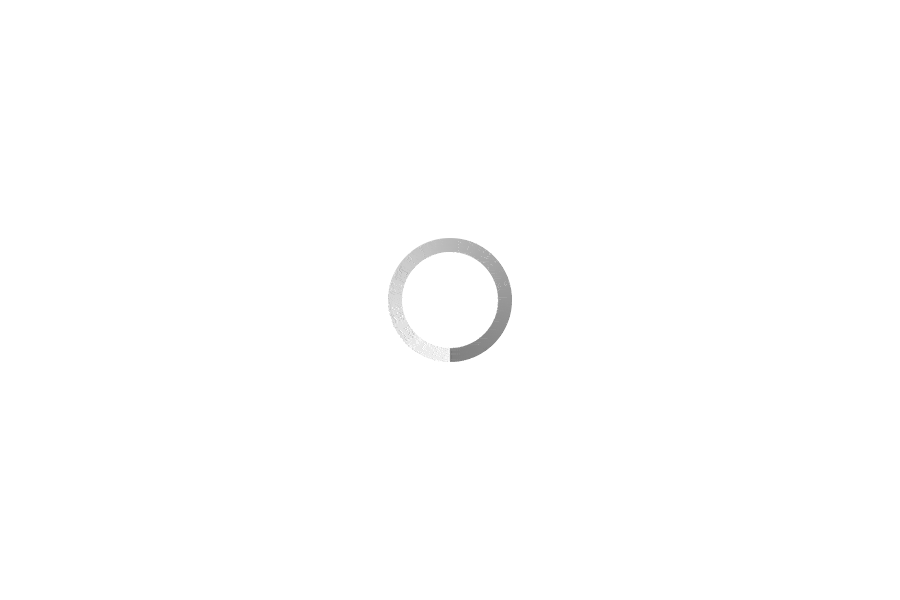 Stock #: {{vehicle.stocknumber}}
MSRP:
{{vehicle.saleprice | moneyFormat(lang)}}
Sale Price:
{{vehicle.saleprice | moneyFormat(lang)}}
{{vehicle.price | moneyFormat(lang)}}
+tax & lic
Total discounts
{{discount | moneyFormat(lang)}}
-
Finance: TEST/Weekly + tax & lic
-
Lease: /Weekly + tax & lic